Is vitiligo a blood disease?
Date:2021-03-20 Hit:46
---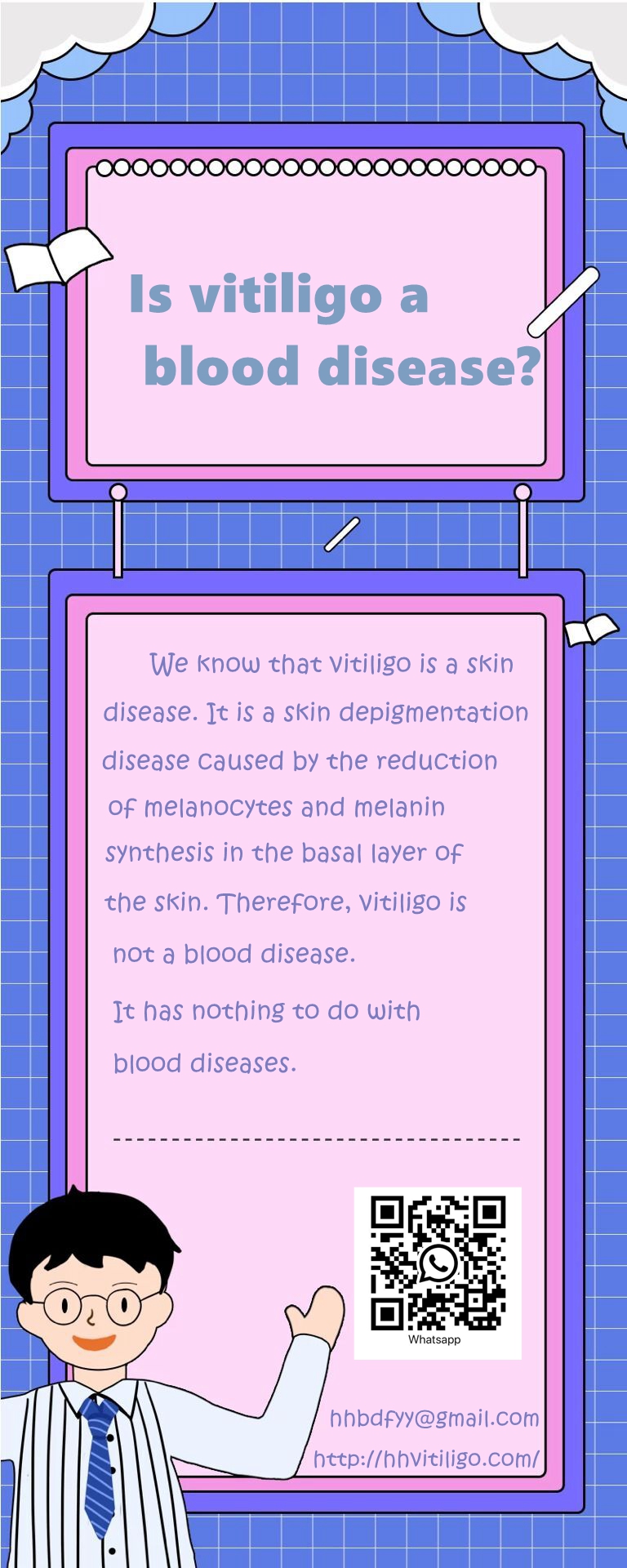 We know that vitiligo is a skin disease. It is a skin depigmentation disease caused by the reduction of melanocytes and melanin synthesis in the basal layer of the skin. Therefore, vitiligo is not a blood disease.It has nothing to do with blood diseases.